News & Events
Harvest
Thank you for the harvest!
The children brought in a wonderful selection of food that was sent to Jimmy's Shelter in Cambridge. Jimmy's Shelter have sent their thanks to the school for their support!
Frog in space hits the press!
Mrs Broach, Mr Burston, Mr Ludlam, Isla, Max, Eden and Skylark visited Radio Cambridgeshire to tell them all about our Frog Launch! A catch up clip will be available on their website: http://www.bbc.co.uk/programmes/p0161w4s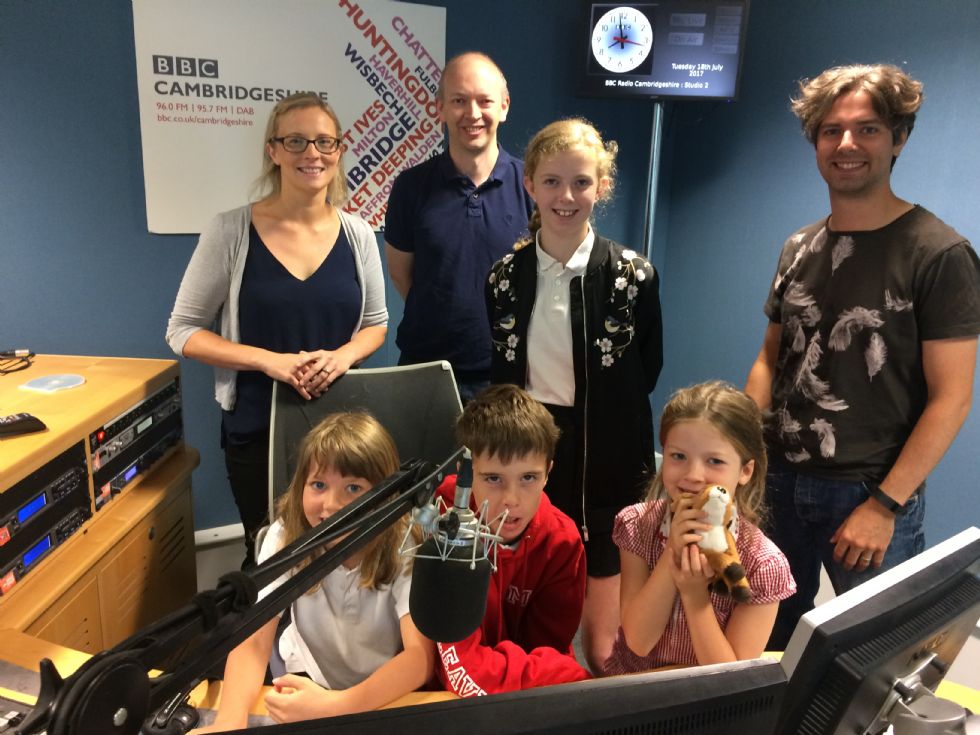 Frog in Space
On Monday 10th July 2017 we launched a toy frog into space. It took a long time before we launched the toy frog into space as Mr Burston and Mr Ludlam had to finish the last finishing touches to it. Then, when it was ready the students counted down from 10 to 0 then when it got to 0 Mr Burston and Mr Ludlam let go and it went up into space. We all looked up and we had seen it for a very long time till it disappeared. As the toy frog went into space, lots of people at school waved it goodbye.
By Krystal.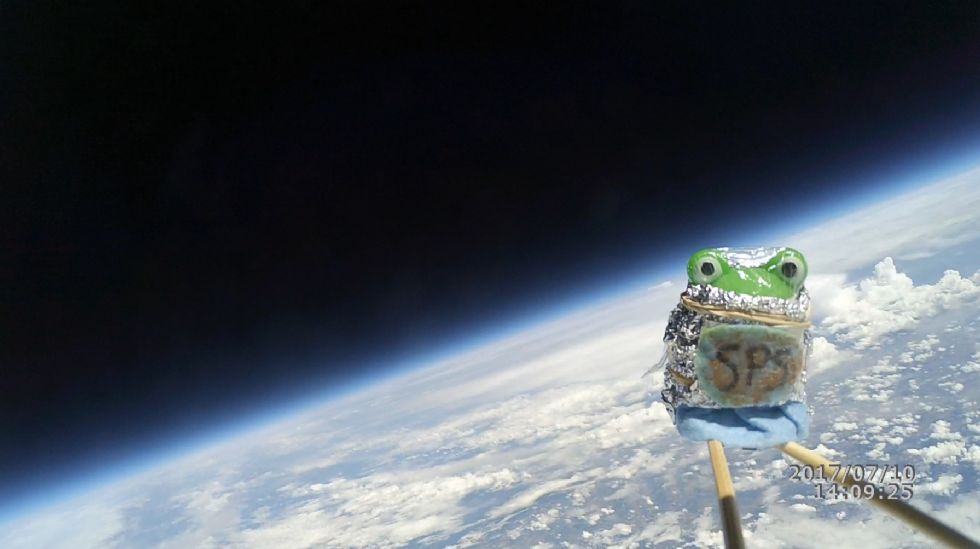 Clink the links below to see some footage!
http://www.bbc.co.uk/news/av/uk-england-cambridgeshire-40650023/toy-frog-s-trip-into-space-for-swavesey-school-project
https://www.youtube.com/watch?v=r3VcaFpEHEg
Maths workshop
This term we enjoyed our second math workshop of the year. We discussed 'Growth Mindset' and calculation then parents went into classroom to see the children in action! Thank you to all the parents that have attended maths workshops this year. We hope to run more next year.
FRENCH VISITORS
In French we had a surprise which was when the year 9 French exchange student came. They came from SVC to see us and we all had to question with some questions we prepared with our teachers. Some were in French (so we could practise) and some we made up in English (so they could practise). I thought it was a fun way to practise French and I learnt a lot as well as to get to know about everyone. It was a really fun afternoon.
By Harry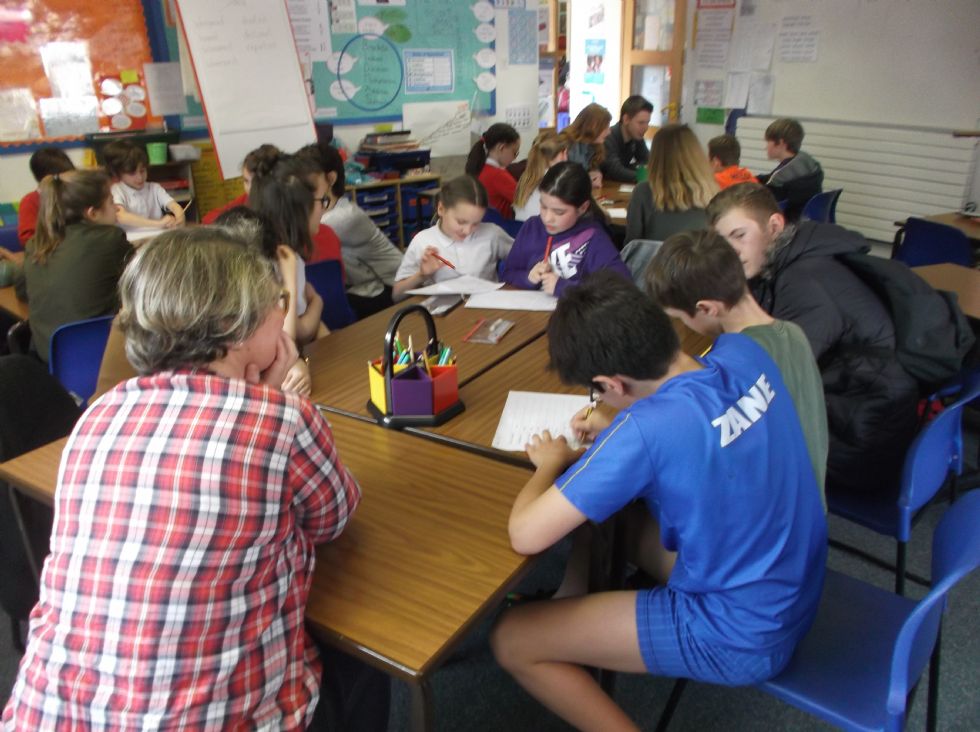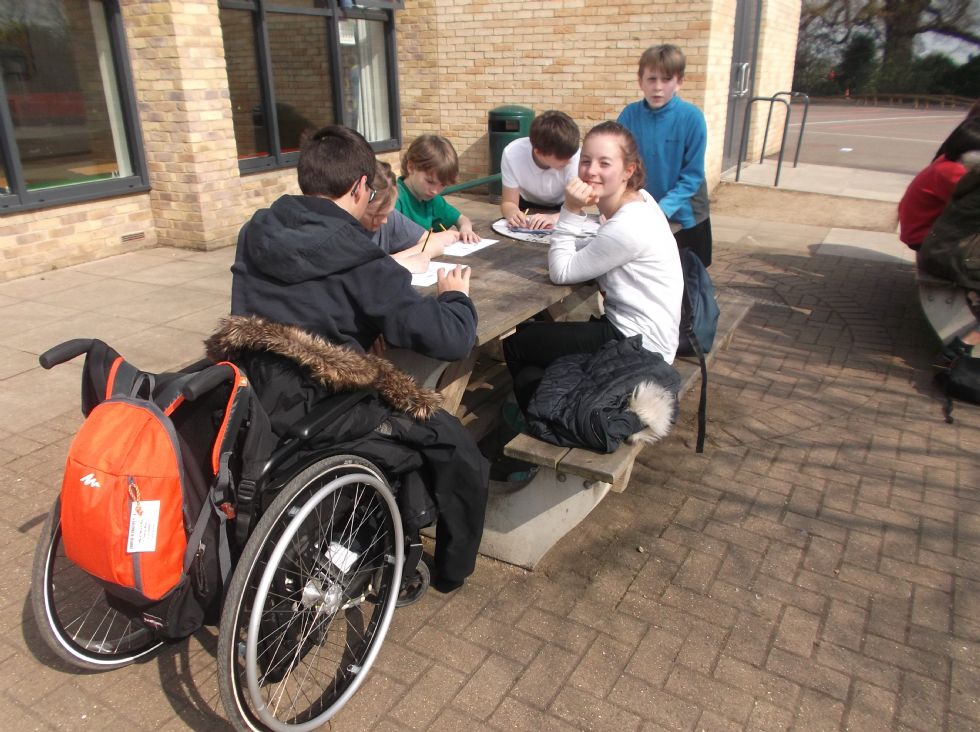 When the exchange students came, we asked them questions in French about their names, age, where they lived and what it was like in France. Some of them were very good at English and some of them were not.
We told them about England and what we do here and they told us about some French traditions. During the afternoon we saw lots of different children. It was very fun.
By Connie