PE
ESFA Final
Swavesey so nearly - in Ely
Swavesey Primary school stormed through to the final of the ESFA county cup on Friday. A defending and attacking masterclass from the team - held together by a captain in the middle of the park - saw them only narrowly miss out on bringing the trophy back to Swavesey and marching on to Wembley - an unlucky 1-0 defeat in the final being their only setback. Over the tournament they found the back of the net eight times, only conceding three in the process.
The tournament started with a hard-fought draw against three-time winners Bottisham. In a game of few chances, both defences were on top and a 0-0 draw was how it ended. Little did the two sides know though, they would be facing-off against each other again just a few short hours later in the tournament show piece.
In the second game, against Crosshall, Swavesey dominated proceedings from start to finish. The defence was untroubled, with Emilia, Katie and Poppy not giving the strikers a sniff.
After a relentless early display of attacking intent from Swavesey, continuously being driven forward by Sheila, it was still somehow 0-0 and they knew they had to make their dominance count and find a goal to grab the three points. Up stepped Jennie and Georgia to provide just that, with two scrappy but vital goals. The first came at the end of the first half, when Jennie was in the right place at the right time to poke home from 2 yards after a corner. Georgia sealed the deal late in the second half when she bravely slid home a loose ball to make it 2-0.
Swavesey were now on four points and looking likely to reach the knock-out stage. But in order to finish top and be seeded for the semi-final, they had to win their last game against the tournament hosts by three clear goals – an unlikely feat!
Knowing they would need to ensure another clean sheet for keeper Kaitlyn, the defence continued their imperious form. They were ably protected by the astute Poppy, who sat just in front with Sheila, ensuring they had very little to do. When they were called into action though, Katie, Anouk, and Emilia made sure to intercept and tackle whenever the opposition attempted to get forward. The safe hands of Kaitlyn meant Swavesey looked impenetrable and just needed to find the three goals at the other end to achieve top spot. In games that last only twelve minutes though, it is desperately hard for the average side. However, the average side does not have Georgia and Jennie.
Early in the first half, Sheila stole the ball from an advancing Ely midfielder and quickly sent the ball downfield. Georgia then sprinted onto it and kept her composure to fire past the goalkeeper, putting Swavesey 1-0 up. It was the perfect start! Georgia then stunned the home side by grabbing a second to double the lead - again, smashing it past the goalkeeper from close range, reacting quickest after a goal-mouth scramble. After a sluggish first game, she was now flying and on three goals for the tournament.
Swavesey knew they were safely through to the semi-finals now, but wanted to ice the cake by finishing top of Group A. It was an inspired piece of direct attacking play from Upward that provided the goal they needed to do so. With two minutes left, she latched onto an adventurous ball forward from Katie, skipped past two defenders and poked the ball into the far corner, wrong footing the goalkeeper who had anticipated a near post effort. It was an inspired piece of individual brilliance and gave Swavesey the 3-0 victory, sending them through as group winners.
Swavesey, who were still yet to concede a goal in the tournament, found out that their opponents for the semi-final would be Milton - a free scoring team who would definitely test their backline. This was proved immediately true, when they were shocked in the second minute by a fierce shot from outside the area. It was hit low and hard and flashed past Kaitlyn and into the net before she could react. Swavesey had conceded for the first time, and more problematically, found themselves behind in a game for the first time. This was their biggest test yet and they knew they would have to be resilient to fight their way back into the game.
Swavesey reacted quickly to the early setback; every member of the side was putting in extra effort all over the pitch and they didn't have to wait long to get their reward. Half-way through the first half, after Katie snuffed out a Milton attack and cleared the ball down field, Georgia picked it up and drove towards goal. She somehow managed to fight off the attention of two onrushing defenders and steal into the box to fire a shot away. While the keeper got a hand to the ball, it was far too well-struck and flew up into the roof of the net. Swavesey were now level - and in the ascendency.
In the second half, Swavesey pushed forward in search of a winner, desperate to avoid the lottery of penalties. Sheila was in ten places at once – as usual – and the defence was still holding firm, adamant that they wouldn't be breached again.
In such a tight game, Swavesey knew they needed a moment of magic from somewhere to earn their place in the final. They found it through striker Upward, who produced not one, but two moments of scintillating brilliance that would ultimately decide the outcome of the game – scoring two goals in as many minutes early in the second half.
Her first came when she battled for the ball on the halfway line and smartly turned away from a Milton midfielder. She then danced past two defenders and found herself bearing down on goal from the right. Making no mistake, she drilled it across the keeper and into the far corner of the net – 2-1 Swavesey! She wasn't finished there though, and in almost a carbon copy of her first goal, Jennie picked up the ball from Poppy in the middle of the field and drove menacingly towards the Milton goal again. She skillfully skipped past a couple of challenges again and - just like a minute earlier - found herself through on goal in exactly the same position. Just as before, she kept her cool and smashed it into the same corner, giving the keeper no chance at all. At this point, Swavesey's three-strong crowd was shrieking with delight on the touchline. The final was within touching distance.
There was still drama to come though, when Kaitlyn - whose command of her area had been immaculate up to this point - was judged to have picked up the ball outside the box. A free kick from close range was awarded by the referee and promptly smashed into the net, setting up a dramatic last minute. Defenders Katie, Poppy and Emilia dug in though and managed to hold on, sealing a 3-2 win.
In the final, Swavesey played Bottisham – the side who they began the day with a 0-0 draw against. It was a game of very few chances, where the defenders were on top throughout. It was 0-0 at half-time and looked to be uneventfully heading towards penalties. However, with minutes left on the clock, a long shot on the half volley was deflected into the Swavesey net to put Bottisham 1-0 up. It was an unfortunate and painful goal to concede and left Swavesey needing to find a goal in two short minutes. Despite their gallant efforts to get back into the game, they couldn't find the chance they needed to equalise. The whistle blew and Swavesey had to settle for a highly commendable second place finish. It was a tremendous performance all round from the girls - one they can all be very proud of.
ESFA Football
There was more success for Swavesey at the annual ESFA tournament at Histon and Impington this month.
Both the boys and girls teams performed brilliantly - the boys came 5th after finishing second in their group; the girls came 2nd overall, earning them a place in the county finals in 2019. A huge congratulations to all of the children who took part.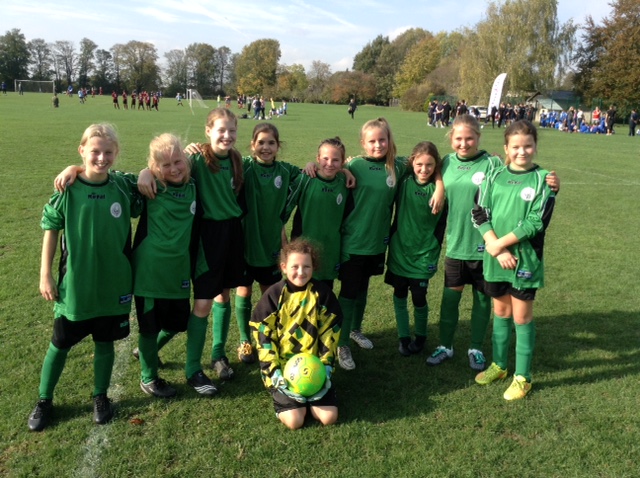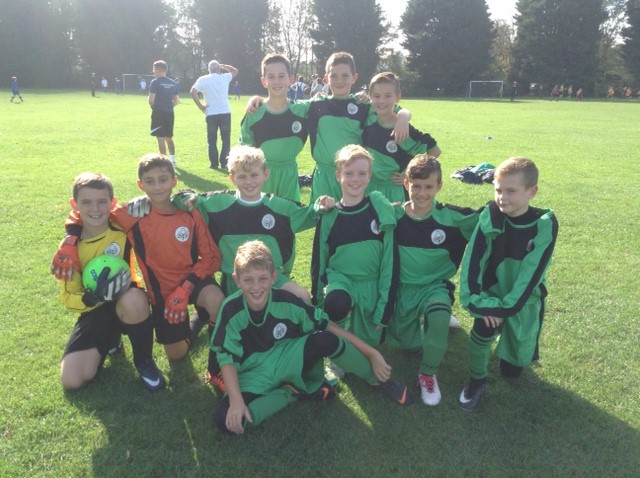 New Age Kurling Tournament
The South Cambs School Sports Partnership recently hosted its first ever New Age Kurling competition and the event was a great success. Teams of children from 8 schools took part in the event which was hosted at Bassingbourn Village College and organised on the day by an excellent group of sports leaders from the college.
New Age Kurling is an exciting target game with teams playing a tactical game of position with the stones. Adapted from the original curling game played on ice the sport is play indoors on a smooth flat surface, such as a sports hall, making it perfect for able bodied and disabled people of all ages.
Three teams of 2 players from Swavesey took part in the event which was played over 8 courts. Teams played in a round robin format and took on the other schools in their group. Players took it in turns to push their stones along the ground towards the target with the idea being to get as many stones closer to the centre of the target than their opponents.
Winners on the day were presented with medals and included one of the Swavesey teams, so well done Daniel and Harry. 'Spirit of the Games' awards were also given out and Sophia and Poppy were nominated and received a water bottle each.
Mrs Turian purchased a trophy for the school cabinet, to celebrate entering the first ever Kurling competition, but also presented each team member with a medal and certificate of their own.
This is what some of the children had to say about the event:
Max, Year 5: It was really good fun, I enjoyed it a lot and would go again. I think I got better at the kurling and I liked playing other schools. I liked wearing the school team kit as well.
Poppy, Year 4: I was a little worried about going but I thought it was really fun and wasn't nervous anymore. I would definitely go again if I could. I also won a water bottle for the spirit of the games.
Finley, Year 6: I really loved going as I haven't represented the school before. I was really pleased to be chosen to go as I was the only Year 6 and was paired with Max in Year 5. Mrs Turian made me team Captain too. We really did get much better at hitting the targets during the afternoon. I'm really glad I went.
You can see photos of the tournament here.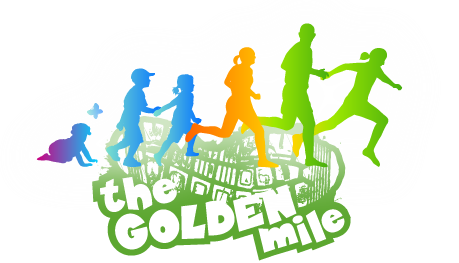 We are delighted to announce that our school will be participating in a new exercise initiative called The Golden Mile. The Golden Mile is a safe, simple and measurable health initiative aiming to inspire and encourage the school community through physical activity with the focus on fun, rewarding personal achievement, raising money and school competition.
Every pupil can choose to run, jog, or simply walk and chat to their friends whilst travelling around the Golden Mile track either during school hours, as part of a break time activity or as an after school club.
We've challenged the pupils to complete a total of 50 golden miles by the end of the year.
Certi­ficates for 10 Miles (Bronze), 25 Miles (Silver) and 50 Miles (Gold) are awarded to children as they progress. For those who want to challenge themselves further, 75 Miles (Emerald), 100 Miles (Ruby) and 150 Miles (Diamond).
"The Golden Mile represents an excellent opportunity for primary school children of all abilities to get fit and be active. The project is simple, effective and accessible to all schools, children and parents. It really is an innovative and interesting project that will be embraced by both children and schools." The Golden Mile Ambassador, Olympic Gold Medallist Duncan Goodhew MBE
Pupils can monitor their distances on their classroom wall chart and will receive their certificates in a special celebration assembly.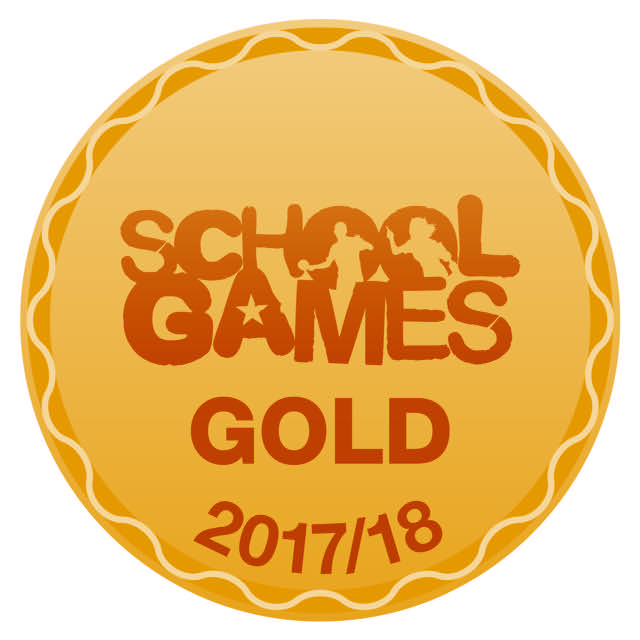 South Cambs School Sports Partnerships Cross Country competition
On 29th November children in year 3,4,5 and 6 entered a cross country competition at Wimpole Hall Estate. They had a brilliant day and performed exceptionally well. Click here to find out more!