Eco Committee Volunteering with Sustainability Hub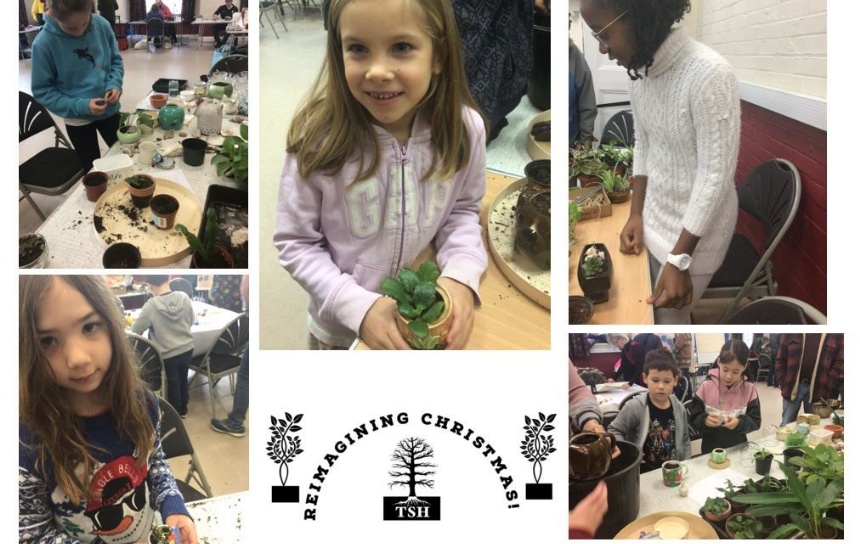 Read on to find out about the Eco Committee's first volunteering event of the year.
On Saturday the 3rd of December, members of the Eco committee volunteered to help at the Sustainability hub Christmas event held at the memorial hall. It was an event where people near by could come and make environmentally friendly Christmas gifts and decorations for loved one or themselves. We were tasked with demonstrating some of the activities to those who didn't know how to do them. There was a wide variety of stalls:make your own mini garden,design a Christmas card,paint printing and more.
Overall everyone thought that the event was wonderful and enjoyed helping the people there as well as their friends. If there are any more events like this one then the Eco committee thoroughly recommend it and are sure there will be something you will enjoy doing.
Written by Lael and Hattie
The Eco Committee would like to thank the Swavesey Sustainability Hub for inviting us along to volunteer at the event. We all had a fantastic time and we are looking forward to collaborating again in the future. If you would like to find out more about the Sustainabilty Hub you can visit their website here www.thesustainabilityhub.biz