Reception Explorers' Day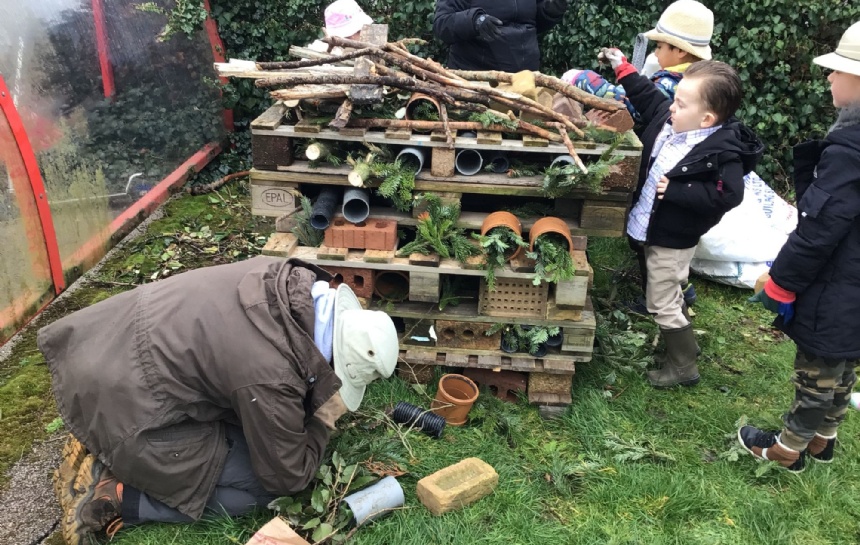 The Reception children had an amazing Explorers Day on Monday (20th March).
With some help from our Parents, they were able to make a whole range of things to take away from the day. These included bird feeders for their gardens; binoculars for bird watching; an owl, a spider's web and wiggly worms, which used lots of different skills. The children even helped to create a huge bug hotel on the school grounds for all the minibeasts, we've already spotted some moving in!
Below are some comments from the children about the day:
Silvana- "I enjoyed making the binoculars"
Tom- "I made a bird feeder and hung it in a tree"
Ollie- "My favourite bit was making binoculars"
Meera- "My favourite part was making the wiggly worm"
Kordian- "I liked building the bug hotel. I made a little nest for the birds to go in".