Dandelion returns to former glory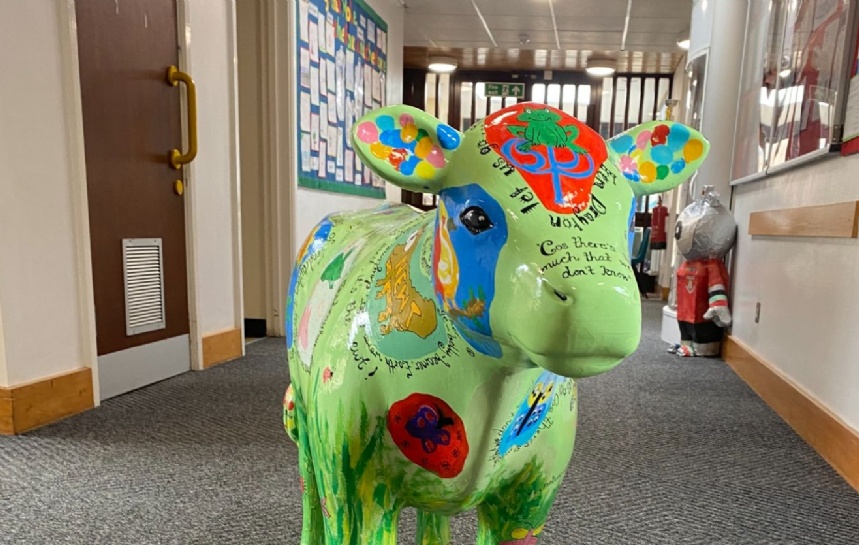 Dandelion has had a new lease of life after being badly damaged last year.
As you may remember Dandelion, our mini moo, who was designed and created by our children under the guidance of Mrs Cowburn for the Cow's about Cambridge (2019 - 2021), was taken from our school grounds last summer. This led to her becoming badly damaged with a split from under her chin along her front leg and under her belly to her back leg.
With the kind help of Pete, who was able to use his skills and mend her fibre glass body, and Mrs Cowburn's amazing artistic skills, Dandelion is now back to full health. We thank both Pete and Mrs Cowburn for all their hard work in resorting Dandelion to her former glory.
Once we have completed the work to secure her better, Dandelion will return to our school grounds for the children to enjoy. She will return to her site in the quiet area so do look out for her after half-term, and I am sure she would be happy for extra admiring visits from our wider families too.
Click here to see her journey from arrival in 2019 to a return from the fibre glass health clinic 2023!