Quicksticks Hockey Tournament - 8th March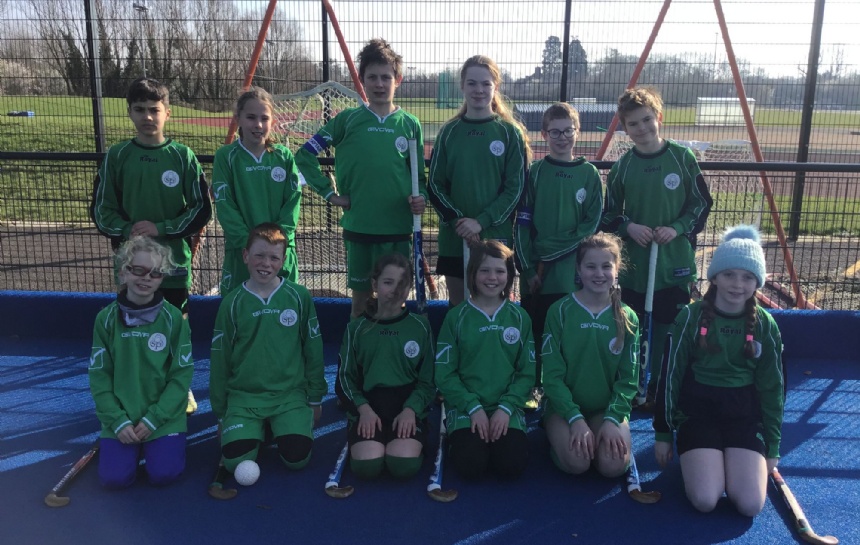 Some of our Year 6s took part this week in a local Quicksticks Hockey Tournament, please read some players' pitch reports below.
On Tuesday 8th March, several pupils competed in a Quicksticks hockey tournament at 'The hockey place'*. It was for children aged 9-11. I was buzzing with nerves, however my teammates were very supportive and so were the opposing teams from across Cambridgeshire. The captain of the B team (which I was in) was 'Daniel '*. He was very good at leading us and with him we only lost one match; putting us in 3rd place. I preferred playing in midfield and didn't mind defence, but I am not a fan of being up front. We did well and at the end of the day it is all about taking part.
*Yes, I did call it 'The Hockey place'. None of us can remember its name…don't judge me!
* I was as surprised as you are that it wasn't me…
Elizabet
On Tuesday the 8th of March I captained the Swavesey B Hockey team to 3rd place in the plate cup. The games, in Cambridge, were full of many controversial decisions and goals. We got off to a good start and won 4-0 with two goals each from Noah and Daniel. In the second game we unfortunately lost 3-1 but with another goal from Noah. Then we won 5-0; cruising our way to the 3rd place play-off by winning 4-0 with Daniel P scoring all the goals; including a good run down the wing. Finally, we won the play-off 5-1 with Noah scoring a brilliant goal after an amazing ball from Thomas. Molly scored 2 as did Daniel. I was proud of the whole team; lots of great tackles and brilliant goals.
Daniel
On Tuesday 8th March, I went to a Quicksticks hockey tournament with 11 other Year 6 pupils from Swavesey to play hockey against other schools from across Cambridgeshire. There were two teams; one team played in the cup competition: Anna B, Eleanor E, Charlie B, Jessica B, Gareth B and Jake O, with Gareth as captain (with the amount of Bs in the that, I'm surprised they were not the B team!). The other team (this one the B team) was Courtney C, Molly R (the fabulous me!), Elizabet W-M, Daniel P, Noah K and Thomas J with Daniel as captain. We played at….oh wait, I have no idea! The amount of teams…a lot?! What I do know is that the A team came 7th out of 9 and the B team came 3rd out of 9. Both teams had an amazing time and came back to school tired yet happy.
Molly