Fireworks Night!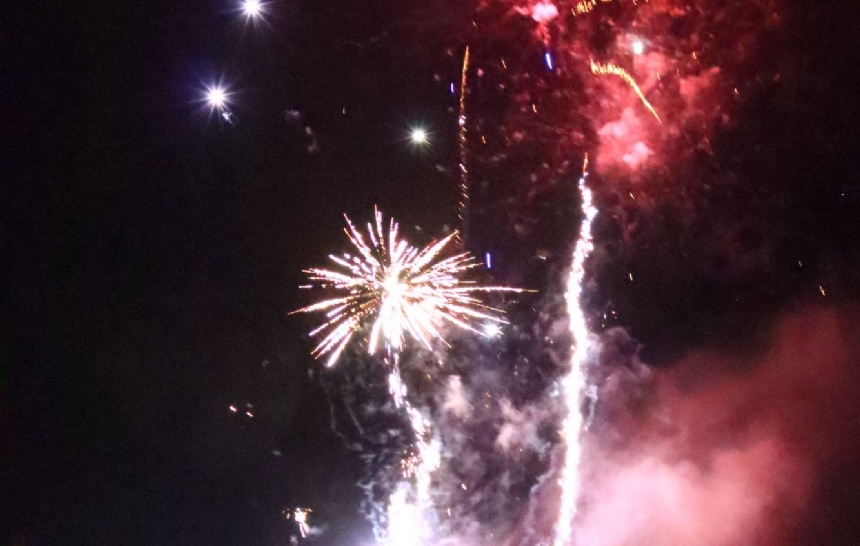 Fantastic Firework Night Success!
5th November 2021 saw the return of our annual fireworks display after a missed year due to Covid. The event was supported and enjoyed by our families and the local community. We thank our wonderful firework volunteers Ali, Steven, Yinka and Matt for organising and creating an amazing display. Also, our cook, Lucy, for producing a great BBQ and our PTA and staff for undertaking essential roles to ensure the event could go ahead.
Click here to see some photographs of the display.
Here are some of the children's memories-
"I really enjoyed going to see the fireworks with my family. I loved watching all of the different colours, and the loud noises were really exciting. The noisy ones were my favourite!" - Tilly
"I had lots of fun watching the fireworks with my family. The atmosphere was very exciting and I loved seeing the explosion of colours." - Fred
" I loved the colourful fireworks - the colour blue reminded me of peace. It was great, as they represented the school." - Jessica
" The fireworks were really cool - I loved all of the different colours. My favourite part was getting to share the experience with my friends." - Amelia
" The fireworks were beautiful - they were very bright and made lots of different noises. They were amazing!" - Taylor