Swavesey Netball Team Scored Success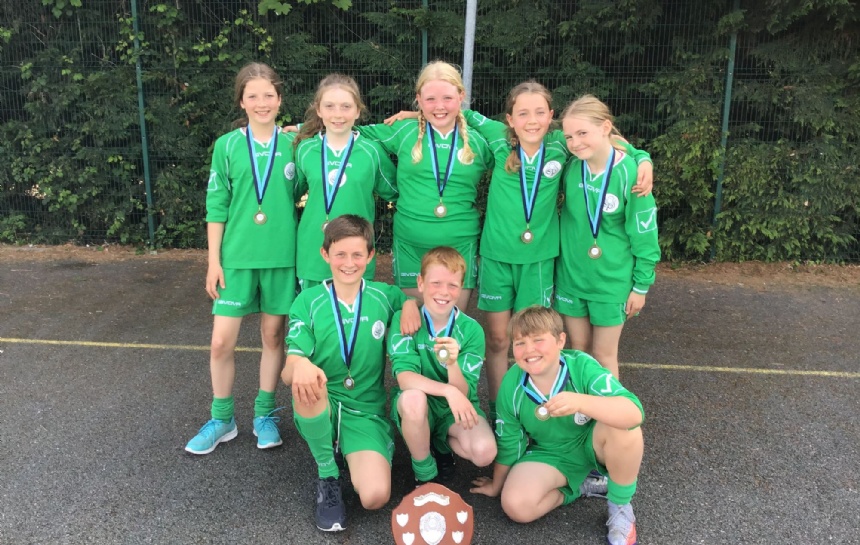 'B' Team Final leads to a rounding success for our team.
On Thursday 19th May, the 'B' team netball squad travelled to Impington VC to compete in the 'B' league finals.
In the first round, we played 3 matches and won them all, 7-0 / 5-0 / 5-0. It was great fun, but it was so HOT! Luckily, we did get water breaks between games.
In round 2, we were placed in the top 'pool', which meant playing the winners of the previous 3 pools in round 1.
Our first game we won 3-0 and our second game was soooooo close, we drew 1-1.
Our final game was so competitive and we really wanted to win, which we did 4-0!
We then had a nervous wait as all the results were announced in reverse order from pool 4 to pool 1. In pool 1 we heard 4th place, not us, 3rd not us and then they announced 2nd, NOT US!!!! WE HAD WON THE ENTIRE TOURNAMENT 🙂
We all received medals, certificates, and a SHIELD we get to put 'SWAVESEY PRIMARY SCHOOL 2022' on and it will be put in the school trophy cabinet until 2023, when hopefully the next netball team will follow in our footsteps.
We've all loved going to the club each week and have learnt so much and we all scored goals today too 🙂
Thank you Mrs Turian for coaching us all year!
By Jake, Gareth, Will, Ellen, Skylark, Molly, Freya, Elizabet