Travelling Book Fair Visit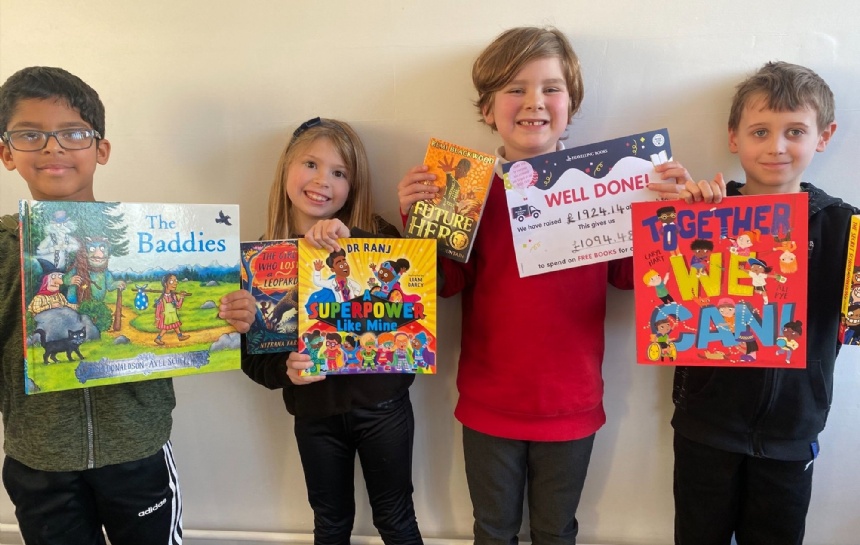 This week we have had a lot of fun celebrating the beauty of books.
Each class visited the Scholastic Book Fair and browsed some of the latest book titles. We made a wish list and discussed our choices with our friends. Some of us were able to purchase new books and by doing so earnt rewards which will go towards buying new books for our class libraries.
Part of the fun was designing a book cover for a competition. The standard of entries was extremely high, and it was difficult choosing a winner from each phase.
After much deliberation our wonderful winning entries came from Alice in Reception with her cover for Winnie the Witch, Eliza from Year 1 with A Little Bit Brave, Dylan from Year 4 with Space Boy and Elizabeth in Year 6 with The Boy, the Mole, the Fox and the Horse. The winning entrants were presented with a £5 book voucher to spend at the fair.
Our runner up entries came from Annie in Reception, Esme, Ronnie, Annabelle, Sophie and Anna in Years 1 and 2, Morgan, Hannah, Kierat, Miranda and Alice from Years 3 and 4 and Ted, Alastair, Seth and Evie from Years 5 and 6. Congratulations to everyone who entered – we will be displaying the book covers around our school.
See some other pictures of the fair here.