Year 4 Maths Challenge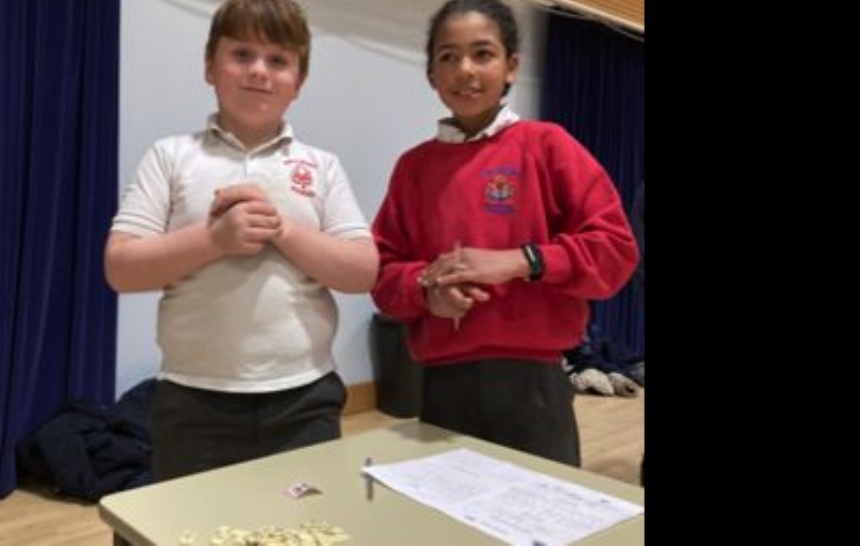 Year 4s take part in Maths Challenge at St Faith's School, Cambridge
We would like to congratulate Rumi, Skylar, Archie and Moses on representing the school as brilliant mathematicians at a year 4 maths challenge at St Faith's School, Cambridge.
They participated enthusiastically in quick fire mental maths questions, tangram puzzles and domino matching games.
Their attitude and team work were fantastic, and a great time was had! The children were awarded with a certificate for participation. Mrs Sprawson is very proud of you. Well done!
'I was nervous about attending the challenge and there were so many new people to meet. My favourite activity was making triangles using tangram pieces. The trickiest one was the domino matching activity. We managed to match all but one.' Rumi
'It was a fun experience. I enjoyed number making with cards and I am pleased with coming 32 out of 51. There were a lot of schools! It was challenging but I would do it again!' Skylar