Year 5 / 6 Mixed Cricket Competition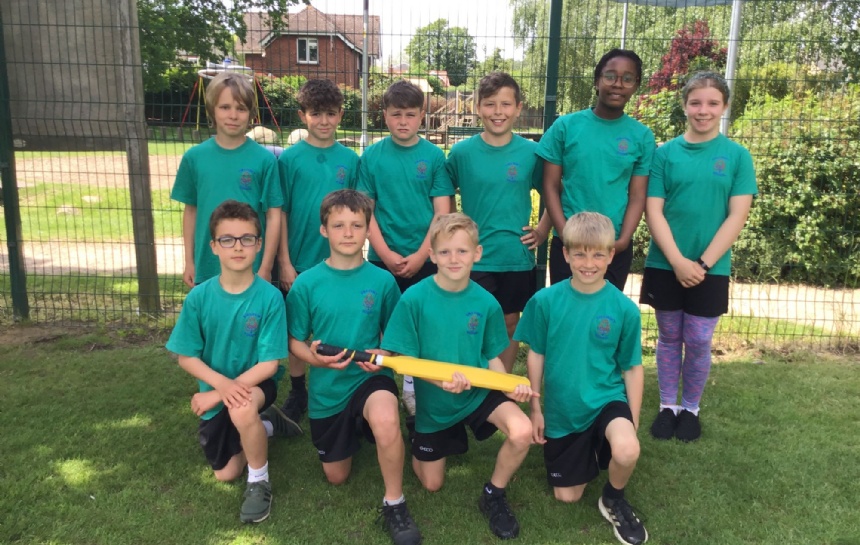 On Tuesday, 20 Year 5 / 6 boys and girls took part in a cricket competition at Histon CC.
It was a beautiful afternoon for cricket, with the sun shining throughout, so after eating our lunch, we were ready to play!
Both teams played really well in their leagues. There was some fantastic bowling, great team work to get players out whilst fielding and great communication skills in batting pairs. Lots of 4s and 6s being hit during the matches with fabulous teamwork and sportsmanship throughout the afternoon.
Both teams won and lost matches, but it was really close. Swavesey RED came 2nd in their league, with Swavesey BLUE finishing 3rd in their league. Well done to you all, you were a credit to the school with your determination and resilience.
Mrs Turian
(Above Swavesey Red team and below Swavesey Blue Team)