School Games Day 2023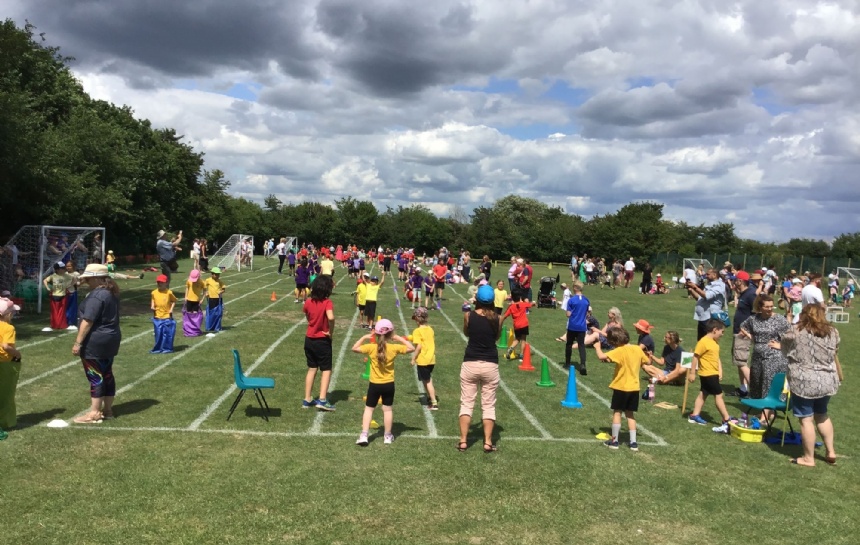 Monday 26th June saw our annual School Games Day, which was enjoyed by all.
The weather was kind, especially in the morning providing some cloud cover and breeze, which after all the extremely hot days of the previous few weeks was very welcome change.
As always, Mrs Turian's efforts in ensuring the activities were well planned and set up over the weekend meant that all went smoothly, and we thank her for her continued endeavours and passion for developing our children through physical activity. We also need to thank the SVC sports leaders who came in the morning to support the KS2 event and all the school staff who ensured the safe undertaking of all the activities.
A huge well done to all the children who upheld the School Games principles, skills and attitudes so well on the day, which led to brilliant teamwork, communication, encouragement of others and achievement for all.
The results were close for each event with the winners having to work hard to reach that milestone - these can be found below.
KS2 Rec and KS1
1st Green House - 3555 points, 1st Yellow House - 2942 points
2nd Blue House - 3527 points 2nd Green House - 2839 points
3rd Yellow House - 3458 points 3rd Red House - 2827 points
4th Purple House - 3402 points 4th Purple House - 2809 points
5th Red House - 3271 points 5th Blue House - 2757 points