Journey By Aaron Becker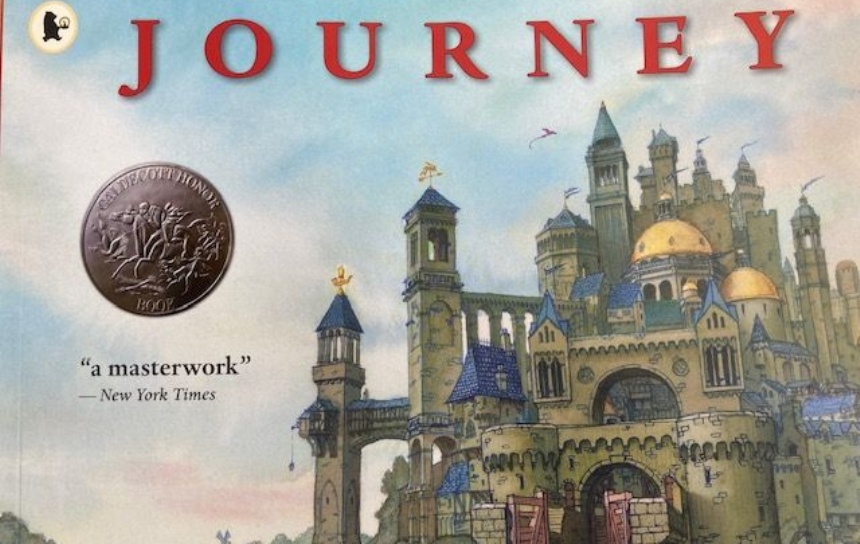 Journey, a picture book, by Aaron Becker.
During the last two weeks we have been reading the picture book Journey by Aaron Becker. It is a story book about a little girl who encounters exciting adventures as she enters through a chalk door as a portal into a fantasy world.
The children have been encouraged to leap into their imaginations and choose their own journey into a fantasy world and write their own adventure stories.
The children have clearly enjoyed writing about their own fantasy worlds which have consisted of magical places including enchanted forests, flying carpets and Lamborghinis, Hogwarts, beach scenes, football stadiums and so much more.
A child in Year 5 said that she really enjoyed creating the words for her own story, using the pictures to guide her whilst several other children said that they think their writing has improved because they had the freedom to write about whatever they wanted.
The children rose to the occasion well and created wonderful adventure stories and diary extracts. Several displays have been put up around school to showcase the wonderful writing that has been produced. We are thrilled that the children have responded to the book in such a positive way! We hope you can talk to your child to find out about their enchanted world.