About Us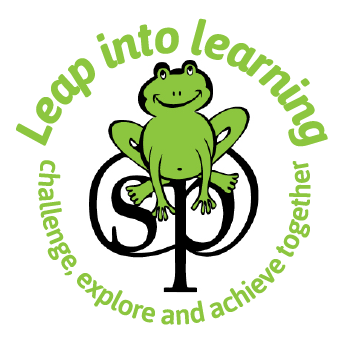 Our school aims to develop children
who are:
happy, healthy and confident
ready, independent, life long learners
resilient, resourceful and reflective learners
responsible, honest global citizens
Through:
A safe, stimulating and healthy environment
Teaching which is inspiring, inclusive and active
A broad challenging curriculum
Encouraging creativity, individualism and team work
Celebration of successes in all aspects of achievement
Excellent partnerships with parents, governors and the community
Swavesey Primary School serves a rural catchment area, including the villages of Swavesey and Lolworth. We currently have 315 children working in 11 mixed age classes.
Our school provides a broad, challenging and practical curriculum within a warm, stimulating and imaginative environment to enable our children to enjoy their learning, as well as, develop the skills, attitudes and knowledge to become lifelong learners and achieve their full potential.
We work closely in partnership with our parents throughout the stages of our children's school life and hope that parents enjoy feeling that they are an integral part of our school community.
You can access our British Value Statement, which supports our values and aims, here
Our equality development objectives are:
• To promote cultural development and understanding through a rich range of experience, both in and beyond the school
• To ensure the school environment is as accessible as possible to all pupils, staff and visitors ensuring actions from our accessibility plan are carried out.
• To actively close gaps in attainment and achievement between pupils and all groups of pupils; especially students eligible for free-school meals (Including Ever6), students with special educational needs and disabilities and looked after children
• To review levels of parental and pupil engagement in learning and school life, across all activities to ensure equity and fairness in access and engagement.
School Hours
| | Monday | Tuesday | Wednesday | Thursday | Friday |
| --- | --- | --- | --- | --- | --- |
| School Opens | 8:45am | 8:45am | 8:45am | 8:45am | 8:45am |
| School Starts | 8:50am | 8:50am | 8:50am | 8:50am | 8:50am |
| Assembly | 10:15am-10:30am | 10:15am-10:30am | 10:15am-10:30am | 10:15am-10:30am | 10:15am-10:30am |
| Morning Break | 10:30am-10:45am | 10:30am-10:45am | 10:30am-10:45am | 10:30am-10:45am | 10:30am-10:45am |
| Lunch Break | 12:00pm-13:00pm | 12:00pm-13:00pm | 12:00pm-13:00pm | 12:00pm-13:00pm | 12:00pm-13:00pm |
| School Finishes | 3:20pm | 3:20pm | 3:20pm | 3:20pm | 3:20pm |