Curriculum, Learning and Assessment (CLA)
Writing Books across the school were reviewed by one of the governors.
Even the walls are useful for learning?!
See some examples and listen to what the children say about the ways their classrooms walls help their learning.
"We use things on the walls to help shape our letters and numbers" (Reception children)
This photo from a reception class also shows how visual clues, linked to each letter of the alphabet, are being used to support reading or writing.
"We like using the walls as reminders about using finger spaces, full stops, capital letters and exclamation marks" (year 1 children and photo below)
"The walls are also useful to encourage us to use different kinds of punctuation and time words" (year 2 children)
"Have you seen all our ideas about the current topic 'The WONDERFUL WORLD'?" (year 3 and 4 children) "We really like making working walls and flipcharts when they build into steps to success and we use these as a checklist" (year 3 and 4 children)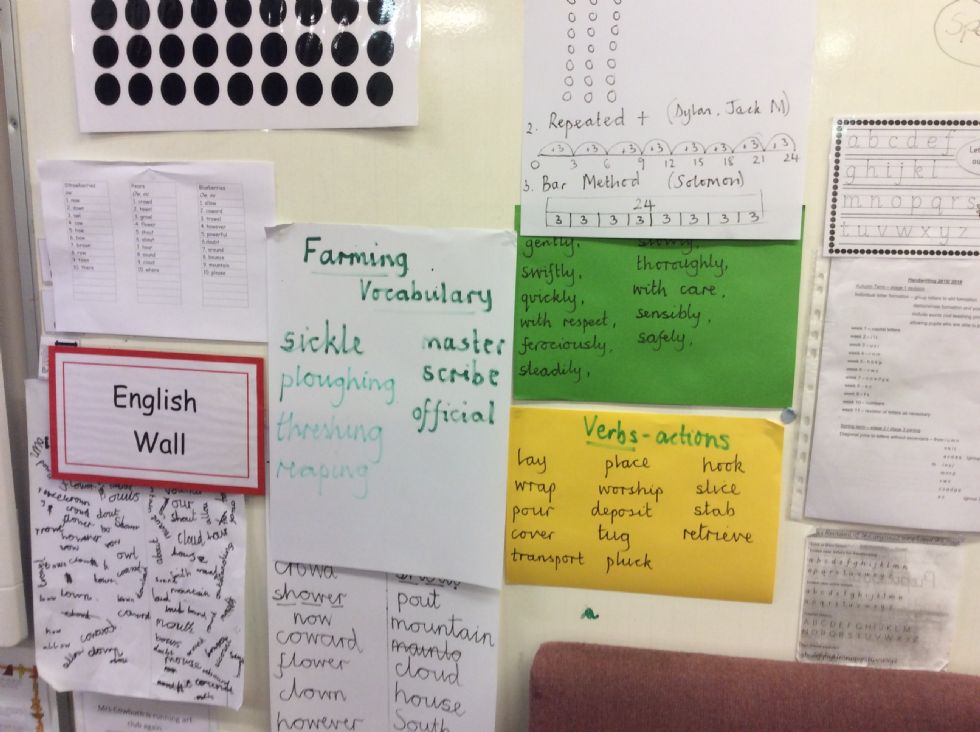 This photo from a year 3/4 classroom shows the wall being used to store ideas about alternative words and new vocabulary.
"The wall displays are really useful, in particular when they show success criteria to act as a checklist and for alternative words when writing descriptively" (year 5/6)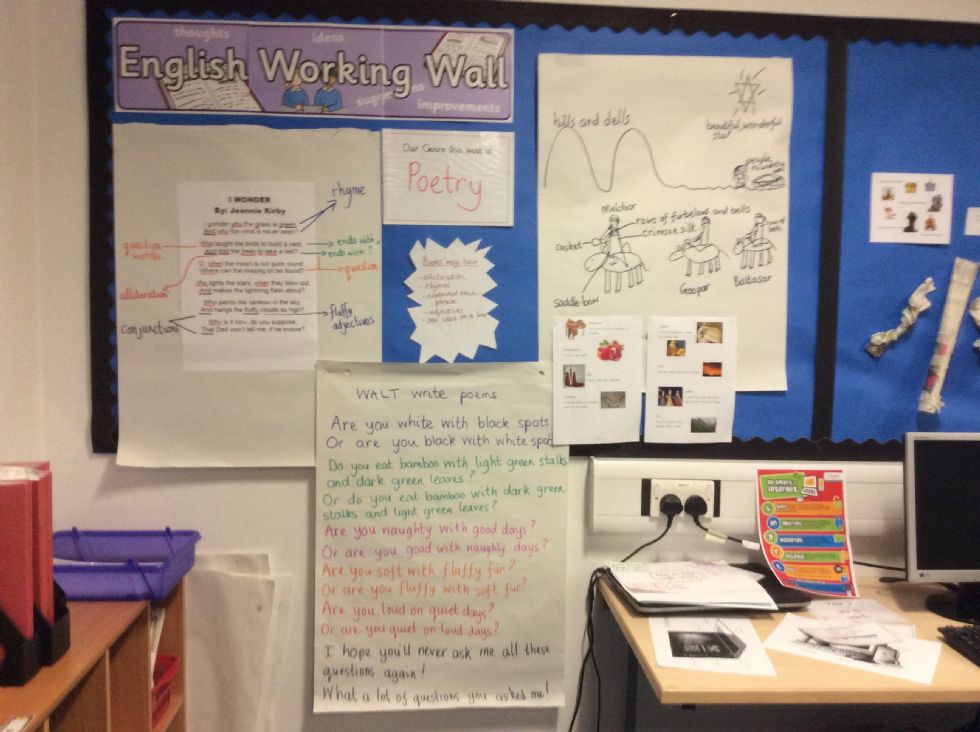 They are also used to share discussions about particular genres of writing. In this photo from a year 5/6 classroom, the class analysis of a poem is shared.

Report by: Alison Fox, Link Governor for English