Christmas Lunch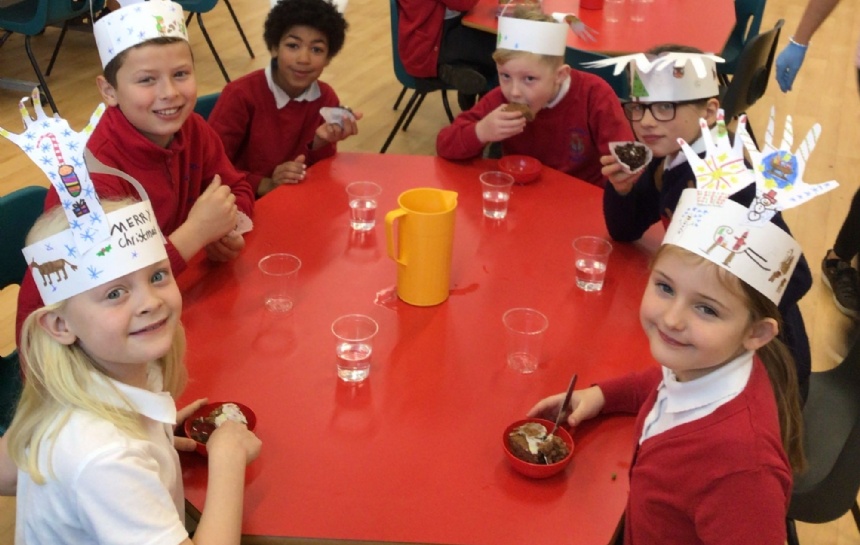 Christmas Lunch 2021 was enjoyed by all!
Despite having to make changes to organisation and have our traditional lunch across two days, lunch was a wonderful occasion for all. There were many empty plates and bowls at the end of each sitting, and we even had some children asking specifically for more 'sprouts'!
Thank you to Lucy, our cook, and her team for supporting us in having a delicious time.