Workshop with a palaeontologist!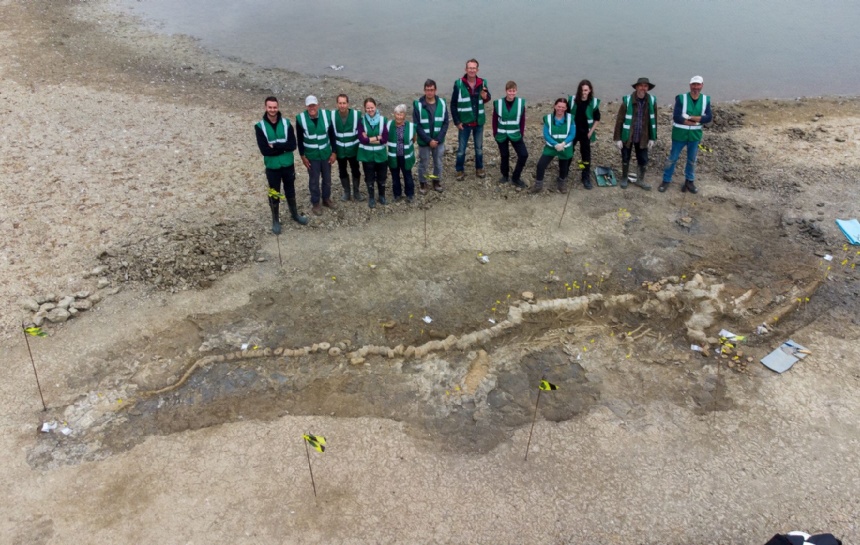 As part of our Rocks and Fossils topic, Year 3/4 were fortunate enough to attend a virtual workshop with Dr Emma Nicholls, a palaeontologist who was part of the team that discovered the 'Rutland Ichthyosaur' and a senior curator at the Horniman Museum. We were able to hear first-hand of Emma's experiences of the excavation, which was very exciting as we have recently written our own newspaper report on this. Dr Emma talked us through the process and shared lots of never seen before photos and exhibits before finishing off with a Q&A session. The most fascinating piece of information discovered was that the Ichthyosaur was not a dinosaur, but in fact, a reptile!
Our many thanks to Mrs Benson (Harry's mum), who informed us of this virtual opportunity, we really enjoyed it.
Here is what some children had to say about the experience:
"It was a great experience because we got to meet a live palaeontologist and hear more about how they excavated the fossil out" - Daniel C
"I enjoyed listening to Dr Emma talk about how the excavation went as it was entertaining. I enjoyed when she answered questions, with some of them being ones we had come up with in class" - Amelie N
"I really enjoyed the talk and found out lots of new facts about the Ichthyosaur. I also liked hearing about how the reptile was excavated in more detail" - Betsy
"I want to be a palaeontologist like Dr Emma!" - Ava B