SCSSP Netball Tournament Round 2 - 8th March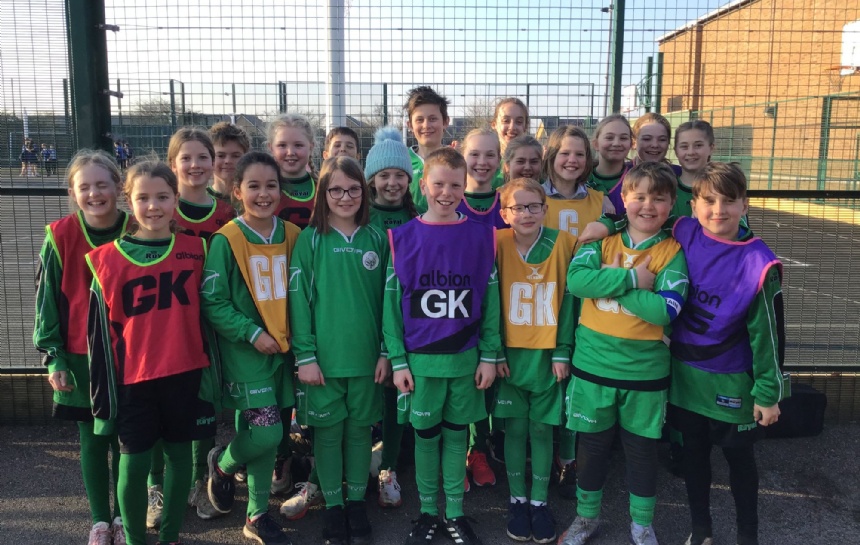 Some of our Year 6s took part this week in the second round of our local Netball Tournament, please read some players' pitch reports below.
This was such a fun experience; everyone was so kind and everyone enjoyed it.All three teams played amazingly well. The opponents were great and also gave a good challenge to us.
Will
On Tuesday 8th March, three Swavesey Netball teams went to SVC (Swavesey Village College) for an amazing netball experience. I was in the C team with Will as captain. I thoroughly enjoyed going and playing against other schools. I had a great time and would love to go again.
Beatrix
On Tuesday the 8th of March, 3 teams from Swavesey all completed in a netball tournament at Swavesey Village College. In the C team we played four matches. The pupils who took part were: Will, Isabella, Beatrix, Amy, Natty, Chloe Marie, and Eleanor. We had a brilliant time with a couple of good challenges. Overall we all enjoyed ourselves
Isabella
Team A report: The tournament took place at Swavesey Village College from 15:45-17:30. Each team played four game; three proper game and a friendly. In our first game we played a very tough team (whose name I can definitely remember…) and unfortunately lost 2-1. In the friendly it went right down to the wire, but we managed to sneak a late comeback and in 4-2, having been 2-0 down. Our penultimate game (thanks Mr Pawlett for the vocabulary) was my favourite. We managed to sneak another comeback. (I'm about to make myself look good, so be aware!). Super sub Sam came on at 2-0 down to score 4 goals and make it 4-2 – what a game! In our last game we played Bar Hill, where we won 8-0 which left us with 2 wins and 1 loss. We all thoroughly enjoyed it and can't wait for the finals! (Bring it on!)
Sam