Netball 'A' Team 'Bee' Tournament final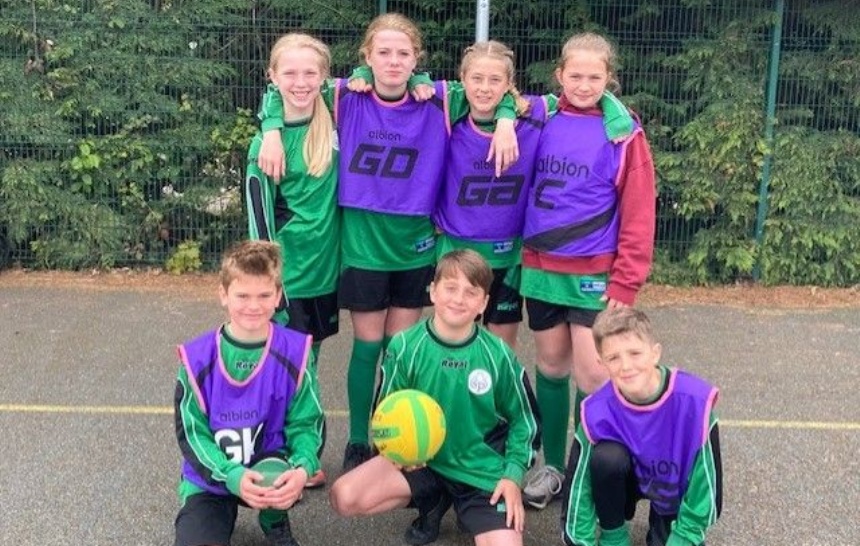 After a nervous start in the first game, which was only 4 minutes each way, we lost 1-0 (we always lose our first game in tournaments for some reason!), Mrs Turian told us to relax, we were there because we deserved it and to just play as we had in the previous two rounds when we came 1st in both.
In the following games in the first round, we did relax and gained our confidence and enjoyed winning our games, 6-0 / 7-0 / 5-0, with amazing scoring throughout!
After the first round we were placed in the top pool for the final round of games. We again lost our first game 5-2 and drew the second 1-1(with the eventual winners) but then won 5-0 (against the team we lost to in our first game!) and 3-2 in our last games. The second round was tight and 4 minutes each way isn't very long at all!, our hearts were racing!
We all had a fantastic afternoon and played well as a team. All our training at netball club since September really helped us work together and it was great that we all had a turn as captain to say three cheers at the end of our games.
It was a nervous wait for final results, but we came 3rd overall (there was only one point between 1st and 4th place so it went on goal difference) and qualified to take part in the County Finals on May 24th at Northstowe, we are sooooooo excited!!!!
Thank you to Mrs Turian and Mrs Burling for coaching us to make us such a super team 🙂
Courtney, Caitlin, Lila, Lottie, Thomas, Reuben and Samuel
Year 6