Kwick Cricket Tournament Equal Success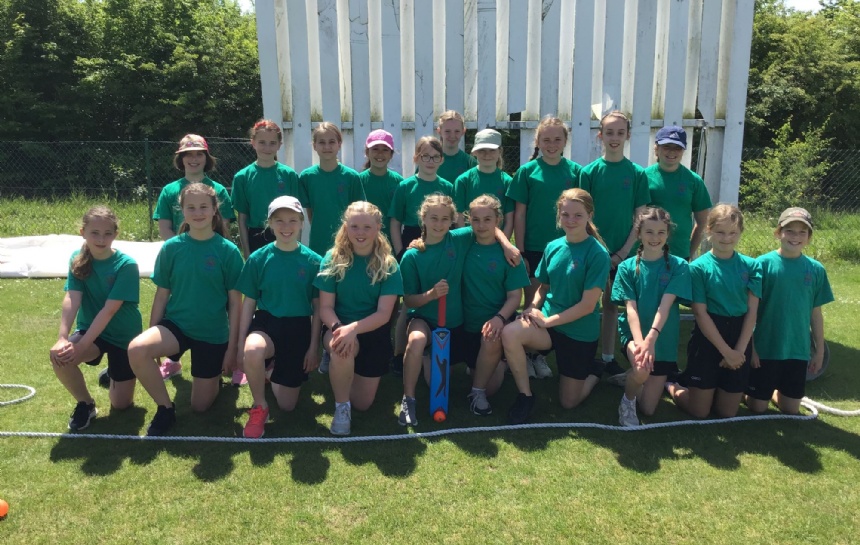 On Wednesday 18th May our Kwick Cricket Reds and Blues proved they were a 'match' for each other!
On Wednesday, Swavesey took two teams to a Kwik Cricket tournament at Caldecote CC – it was a fabulous afternoon! When we arrived, we sat and ate lunch and then were very quickly thrown into the action. The first match was for Swavesey blue; Swavesey red were able to watch us play and cheer us on. Then Swavesey red played their first match, while Swavesey blue were able to return the support from the sidelines. Both sides won their first match! After that, both sides played lots of matches in quick succession. There were lots of hard-earned victories and draws for both sides and amazingly, we came joint second.
Whenever we went to get our drinks and snacks throughout the tournament, we saw that our lunch tent had been invaded by red ants (a red ants nest was nearby.)

At the end of the Kwik Cricket tournament, Swavesey reds played Swavesey blues in a friendly match: Swavesey blues (Mrs Durant's team) won.
Written by Azalee and Chloe-Marie