Year 5 and 6 Quad Kids Athletics Competition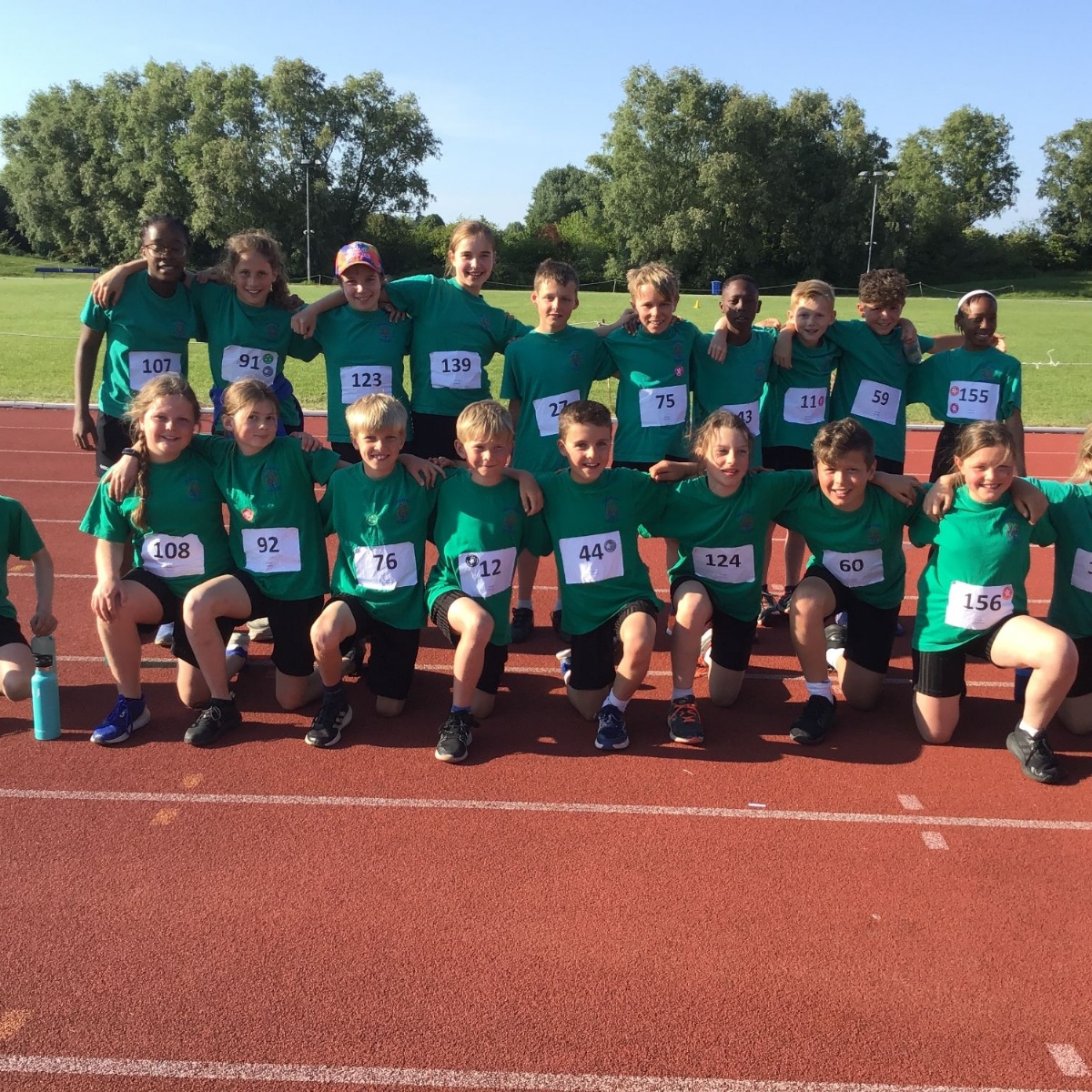 On Thursday afternoon, 10 Year 5s and 10 Year 6s travelled to Wilberforce Road Athletics Ground for the fantastic Quad Kids competition. Some tired faces were on the coach after cycling and with Year 6 returning from PGL the afternoon before, but the energy returned as soon as we reached the ground.
There were 16 teams of 10 (5boys / 5 girls) in the competition and athletes all took part in a 600m run, 75m sprint, Vortex howler throw and a two footed standing jump into a sandpit. Lots of Swavesey athletes received 'spirit of the games' stickers for passion, determination, and teamwork to name a few.
What an amazing effort from every team member. There were lots of high placing results, including 1st, 2nd and 3rd places!! The children were so excited to participate and although it did get quite hot, nobody gave up, even though they may at times have felt a bit disappointed in their performance.
Every second, every centimetre, counted towards the final team totals. Year 6 came 4th and Year 5s came in 6th Place, out of 16 schools overall.
Year 6 Hattie came 2nd placed highest female athlete and received a certificate and trophy! Well done to you all and thank you to the parents / carers for coming along to support.
Mrs Turian.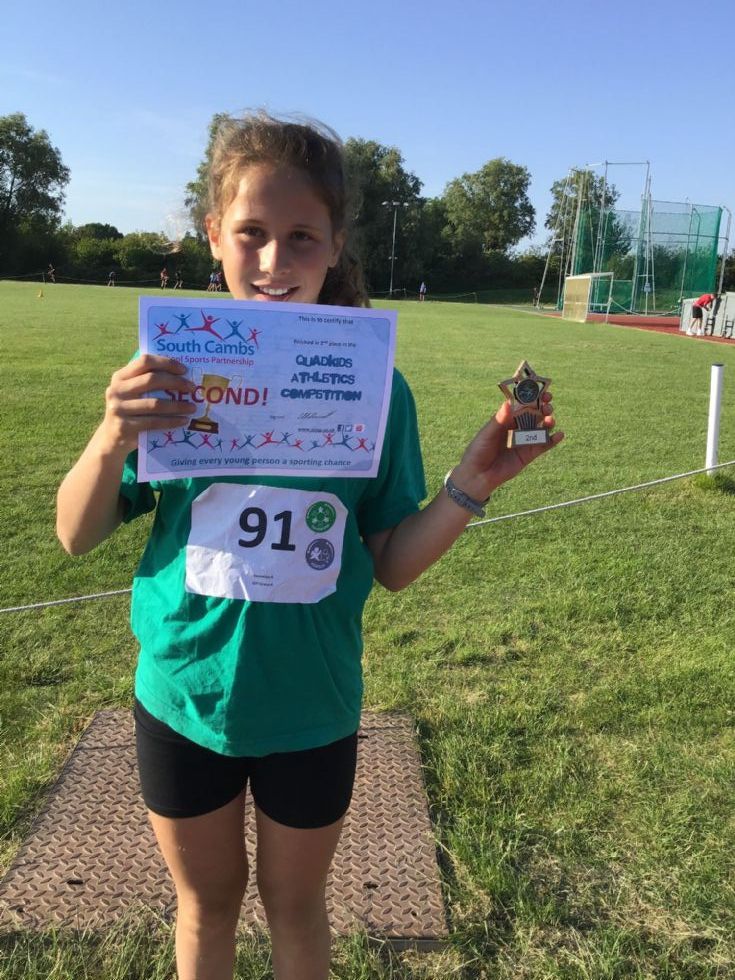 "On Thursday 8 June, 20 children from Swavesey went to a sports event at Wilberforce Road called 'Quad kids'. There were multiple events at Quad kids such as a 600 metre race, 75 metre sprint , vortex howlers and last but not least a long jump into a sand pit. The event was 2 and a half hours we were home around 7:30pm. There was a year 5 boy/girl group and a year 6 boy/girl group in total the year 5s all together got 6th place out of 16 teams and the year 6s came 4th out of 16 teams. Overall it was so much fun, and it was definitely tiring, but we would want to do it again.
By Seth and Bertie"