Science Week 2023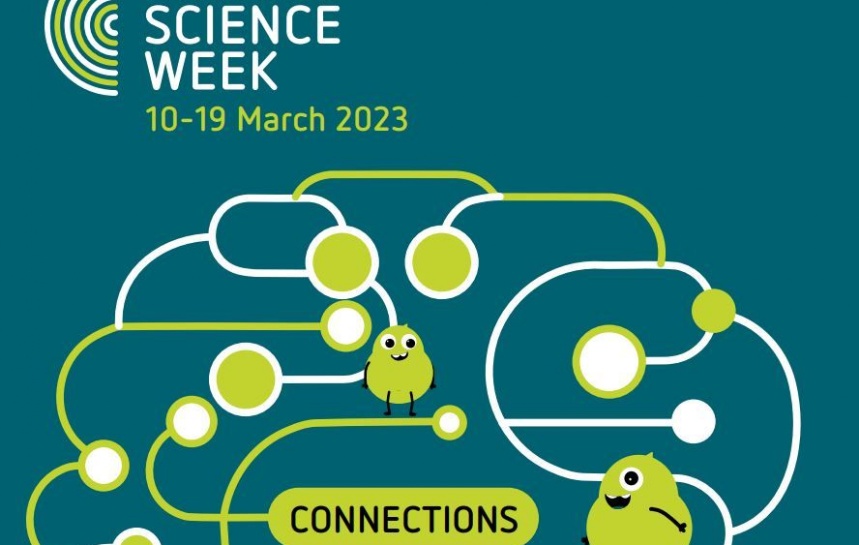 Last week we celebrated British Science week with a variety of activities and learning across the school.
During the week beginning 13th March 2023 Swavesey Primary School joined the rest of the nation in celebrating British Science Week. The theme for this year was 'Connections'. Each year group approached this theme in a different way and there were lots of exciting activities across the school.
Reception had a fantastic time exploring a variety of aspects of science. Amongst many other things, they were marine engineers designing boats and bridges as well as biologists finding out about the features of different animals.
Year 1 and 2 learnt about food chains and the importance of protecting each part of the food chain. They wrote letters to a farmer who wanted to knock down a barn that was a habitat for bats and explained why that wasn't a good idea for the farm or the other animals! Did you know that a pipistrelle bat can eat up to 3000 insects a night?
Year 3 and 4 learnt about magnets and explored how they interact with one another. They were also inspired by their learning about Marie Curie and how she had helped so many people.
Year 5 and 6 continued their learning about space. They took on the role of the different planets and created a solar system in the playground which supported them in understanding how the planets move around one another.
All children across the school took part in a STEM bridge building challenge as a combination of our DT and Science learning. The children had to work together to try out their ideas, problem solve and find new ways to approach the projects.
Read below to find out what some of the children thought about the week and click here to see some photographs.
Reception
"It was amazing. We were zoologists. We had a game like snap. We had to try and get the animal the same with another animal."
"I was smelling a secret smell. There was mint and at the end of the week there was hot chocolate. It was the smell a day!"
Year 1 and 2
"I liked the part when we were learning about scientists because it was interesting learning about different scientists and what you would like to be when you grow up".
"We wrote some letters to a farmer because he was going to knock down his farm and we need bats to eat aphids or they will eat his crops! I liked writing the letters and I hope the farmer will send one back."
Year 3 and 4
"I like making and building stuff. I liked the bridges and this inspired me to think if I want to when I grow up I could be an engineer."
"My favourite part was learning about Marie Curie because Marie Curie inspired me because I like helping people and I like doing Science.
Year 5 and 6
"Becoming the planets was really fun but it also helped me to understand more about what was happening with the planets."
"I really enjoyed making the bridges because it was so interesting to see that paper can hold heavy objects."
Click here to see photos of some of our activities