Year 5/6 GIRLS CRICKET TOURNAMENT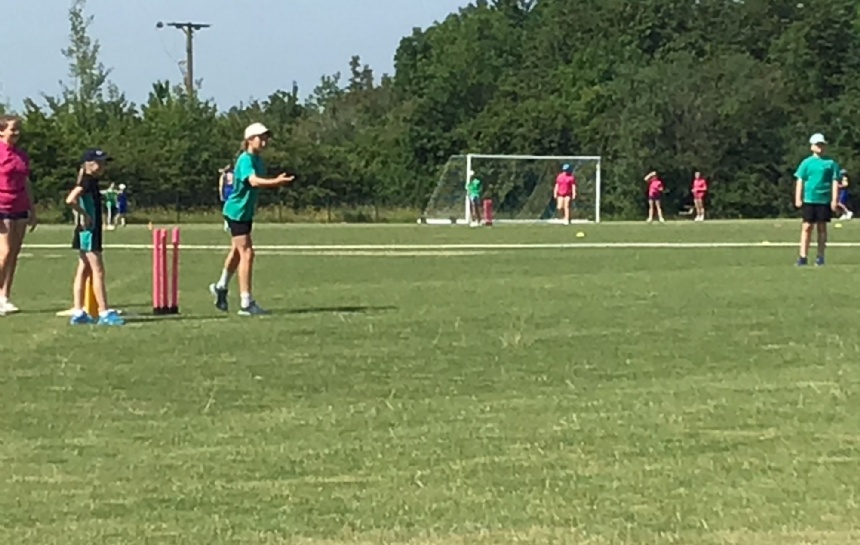 On Thursday 15th June, 20 Year 5/6 Girls took part in a cricket tournament at Caldecote CC.
Both teams played fantastically well in their leagues, and everyone had a turn at bowling, being wicket keeper, fielding and batting! Some pre-match nerves were soon forgotten once the matches got underway.
RED league finished 4th, with BLUE league finishing 5th overall in their leagues. All the girls received a certificate and a cool cricket bracelet.